Our Students
Students & Faculty
At MSU School of Social Work, our students dream of a career that makes a measurable impact in our world. Our accredited BASW and MSW programs prepare students to be outstanding practitioners in clinical, community, and organizational settings. Our PhD program prepares professionals to be cutting-edge researchers, inspirational educators, and effective policy analysts, advocates, and leaders. 
"I wanted to make change and social workers are the ones to do it."
Dr. James Bell III
MSU MSW '12 

"I wanted to help people like myself. I realized I didn't find social work—social work found me."
Ana Manzano
MSU BASW '19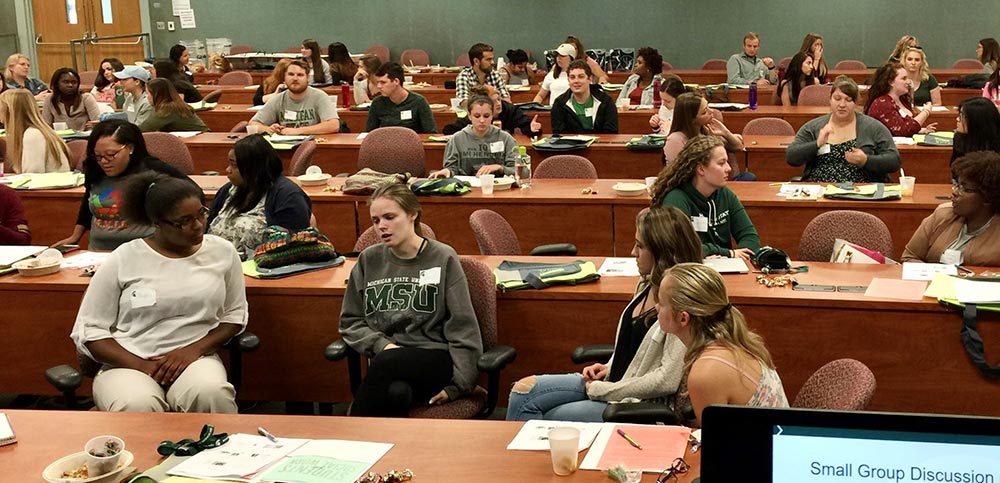 Our Faculty
MSU School of Social Work faculty are dedicated educators and researchers who make an impact in and out of the classroom. Their research endeavors to improve the health and well-being of society, change policy, reduce violence, and offer solutions to some of society's most challenging problems. Our work is collaborative, community-based, and wide-ranging. Through development and dissemination of knowledge, we are using our research to make meaningful change.