Research That Matters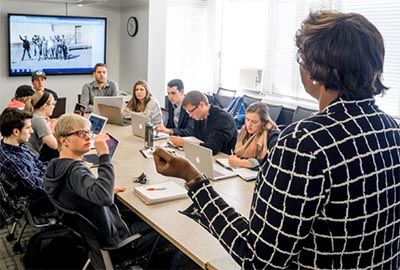 Our faculty members pride themselves on conducting research that makes real-world differences. We engage in a wide range of research projects toward this end, ranging from studies to improve services for those with pressing problems to creating broader social change in communities.

Our faculty members likewise study diverse populations and problems, such as health, child welfare, issues facing the elderly, poverty, gender-based violence, and many others. We also strive to extend our passion for research to our students, by focusing on translating research findings into best social work practices in our teaching. In addition, we emphasize training students how to conduct their own research, through teaching and individual mentoring.

These pages provide just a brief sampling of the research being conducted by our faculty members. Feel free to reach out to faculty members to learn more about their projects and interests.