Masters
Master of Social Work (MSW)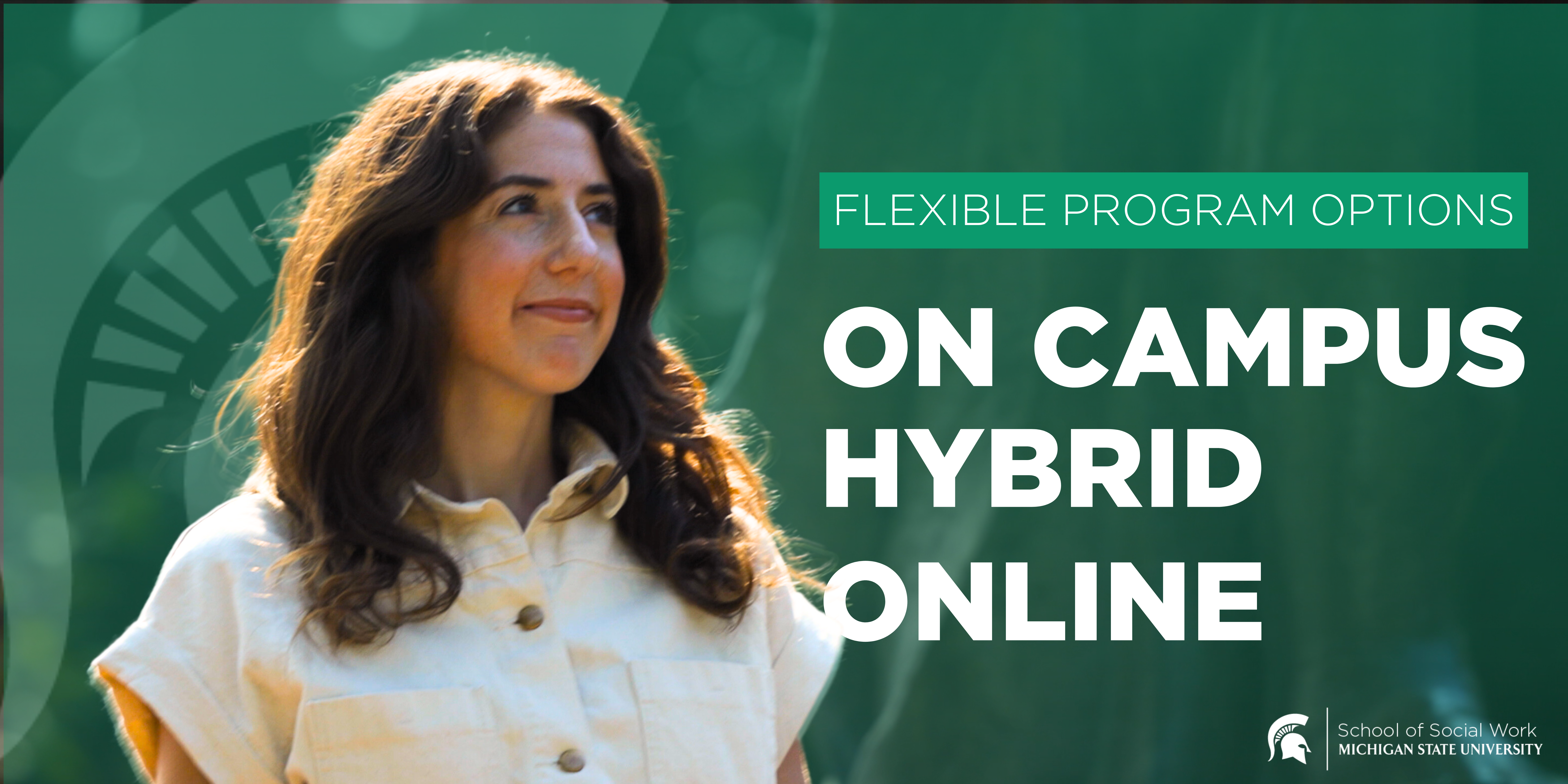 Apply Now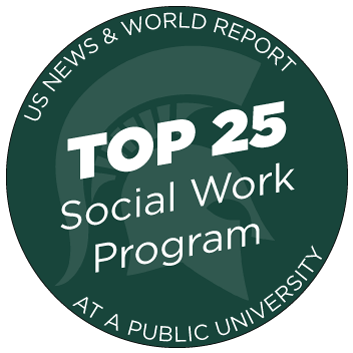 Knowing you want to be a part of improving the social and economic climate is one thing—being equipped to do so is another. A Master of Social Work (MSW) from MSU will give you the tools you need to make lasting change.
Whether someone has worked in the field for decades or is just completing a bachelor's degree, the MSW Program at Michigan State University offers a wide variety of formats to educate the social work practitioners of tomorrow.
Throughout the MSW Program, students take courses in theory, policy, research, and practice methods, and benefit from intensive field experience. While the first half of the program provides students with a generalist foundation of social work knowledge, the second half prepares students for advanced practice in one of two concentrations:

The Clinical Social Work concentration focuses on micro-level interventions appropriate for work with individuals, families, and groups. Learn more
The Organization and Community Leadership concentration focuses on macro-level interventions appropriate for work within communities and organizations. Learn more
Download our MSW flyer to learn more about our flexible program options. Please refer to the MSW Handbook for a complete description of the MSW Program at Michigan State University.
+
Professional Licensure and Certification Information
Professional Licensure and Certification: Federal regulations require MSU to publicly disclose, for each educational program designed to meet the educational requirements for a specific professional license or certification required for employment in an occupation (or advertised as meeting those requirements), information about whether program completion would meet those requirements in a state. These public disclosure requirements apply to all programs, regardless of their modality (i.e., on-ground, online, and hybrid programs).  MSU discloses the required information related to the educational requirements for professional licensure and certification in the table at this link.    All current and prospective students are encouraged to contact the applicable professional licensure/certification boards in their respective states for additional information regarding professional licensure/certification requirements, including, without limitation, information regarding any non-educational requirements (such as work experience, background clearance, or examination by outside entities, such as bar examinations).    The information in the table should not be construed as guaranteeing that any particular professional licensure/certification authority will approve a student's application; nor should the information in the table be read to imply that other requirements for professional licensure/certification do not exist or that other requirements for professional licensure/certification have been determined to have been met by MSU's program/course, or that any necessary approvals for clinical or other experiential learning placements are secured by virtue of a student's enrollment at MSU.    State professional licensure/certification requirements are subject to change at any time.
Ready to make a difference?
We aim to be a place of welcome where all feel valued and respected. Our dedicated staff, faculty, and students all contribute to our mission. Our students bring unique and diverse perspectives and lived experiences that enhance our community. We'd love for you to join us.