Featured Student Research
There are many opportunities for PhD students to engage in research, as well as receive funding for their projects. Students may obtain the Dissertation Completion Fellowship and the Research Scholars Fellowship, which funds independent research projects during the summer. They also have the opportunity to conduct a research project as part of a team in our research practicum sequence courses, SW 911 and 912. Finally, students may take the initiative to work together with peers to conduct independent research.
Jamie Kynn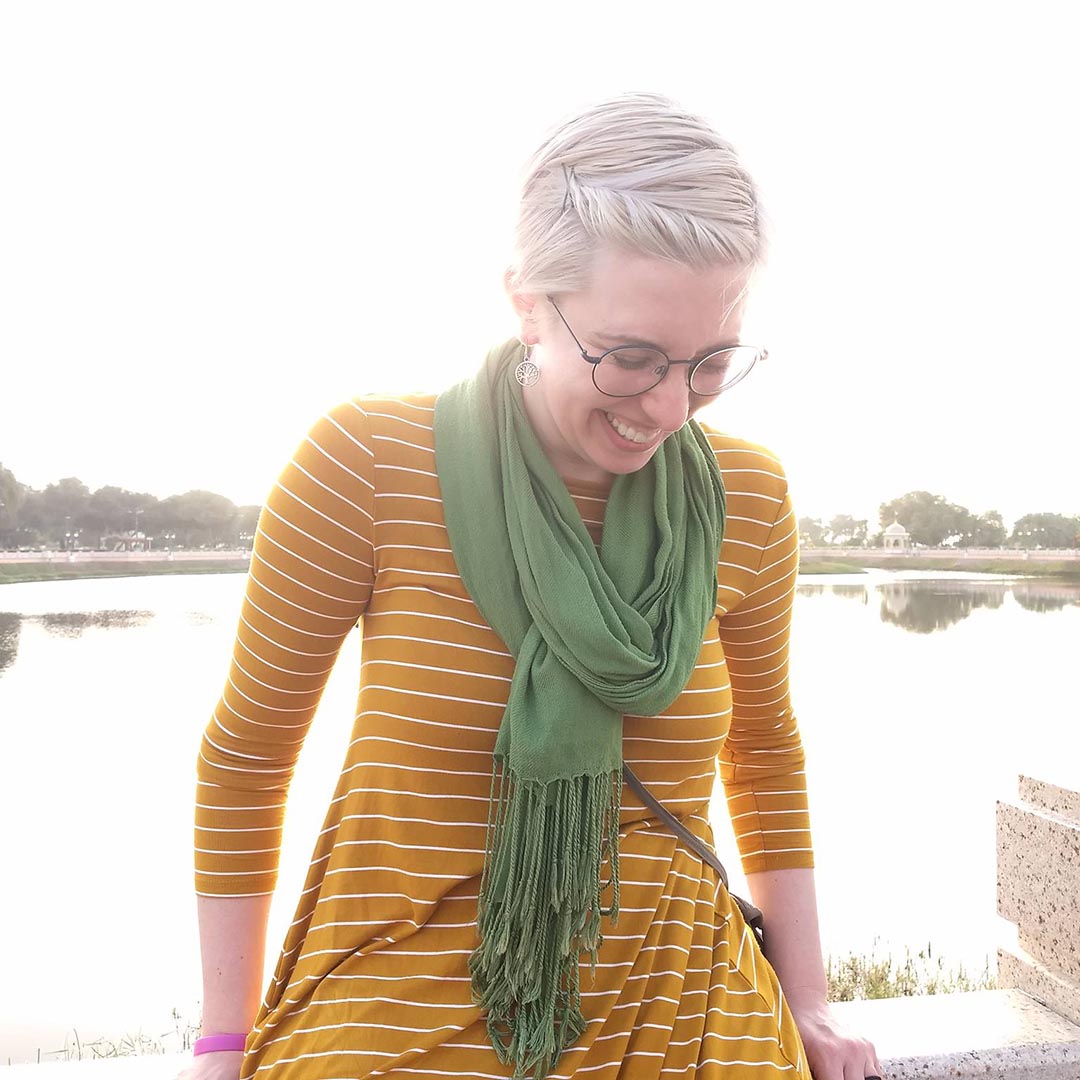 Jamie Kynn's  research interests include sexual and gender minority youth and the role of involvement in the juvenile justice and child welfare systems as sites of institutional betrayal. With a background in policy evaluation, their research interrogates systemic oppression as it manifests through inter-institutional practices and policies to promote systems change.
Currently, their projects specifically focus on resilience of sexual assault survivors, crossover sexual and gender minority youth, institutional courage in immigration court, and mutual aid in queer and trans communities. Part of their work has been funded by the Center for Institutional Courage.
Leo Katari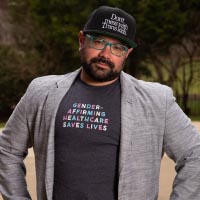 Leo Kattari, MSW (he/they) is a doctoral candidate at the Michigan State University School of Social Work and a lecturer at the University of Michigan School of Social Work. Much of my research broadly explores LGBTQ+ health and wellness. Currently, my research has a particular focus on transgender and gender diverse (TGD) related civic engagement and community change. This includes examining what defines and predicts civic engagement and advocacy related to TGD justice. For example, I was awarded the Michigan State University School of Social Work Summer Fellowship this past summer to lead a research project exploring the lived experiences of cisgender parents of TGD youth who have engaged in the policymaking process.
In essence, the purpose of my research is to understand how participating in activism can build self-efficacy and political efficacy which may counteract some of the negative health and wellness impacts of our current volatile political climate as well as to provide practical application of civic engagement strategies to build informed, active, and civic-minded individuals leading community change efforts towards equity and justice. 
Jacob Nason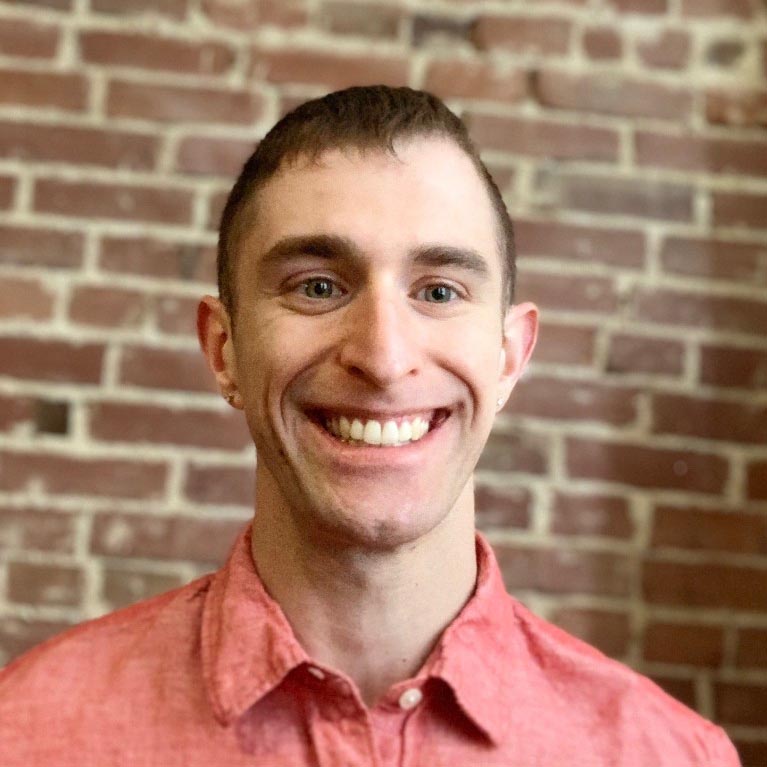 Over the past year, I've worked with Dr. Carrie Moylan and partners at RTI International, an independent, non-profit research organization, to coordinate the Know More & MSU campus climate survey. Statisticians at RTI are analyzing survey data, and we hope to release results to the MSU community this fall. Dr. Moylan, PhD candidate Abbie Nelson, other collaborators, and I recently finished a study exploring inappropriate chats to a web-based sexual assault hotline, leading to a manuscript that is under review.
In June, Dr. Moylan and I received a grant from the Center for Institutional Courage to fund an evaluation of the effectiveness of the Climate & Response unit within MSU's Prevention, Outreach, and Education Department. Finally, I was part of a research team with collaborators from MSU's Department of Human Development and Family Studies, Indiana University's School of Public Health, Dr. Heather McCauley, and social science librarian Carin Graves, that conducted a qualitative thematic synthesis of men's experiences of sexual victimization. The resulting manuscript was recently accepted for publication in a special issue of Psychology of Men & Masculinities.
.
Jennifer Allen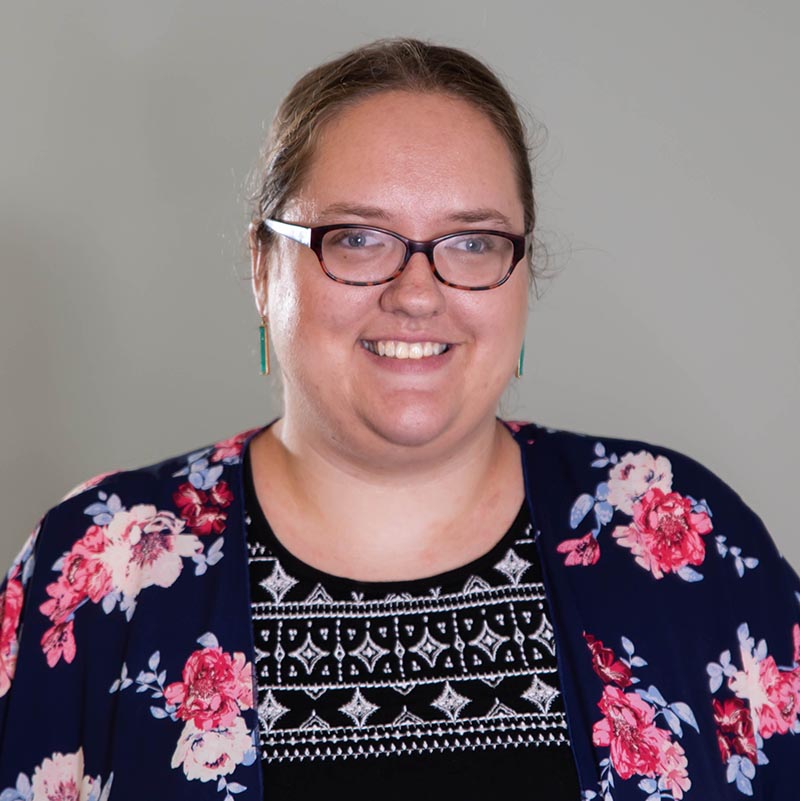 Since entering the PhD program in 2018, Jennifer has engaged with two research collaborations. First, she has worked with her advisor Dr. Hyunkag Cho, her fellow cohort member Abbie Nelson, and others on research related to intimate partner violence [IPV], adverse childhood experiences and help-seeking. In one article, she, Abbie, and Dr. Cho used a large dataset of students at seven universities in the U.S. and Canada to examine college students' openness to engaging in online counseling in the context of IPV victimization
Second, she has collaborated on most of her published articles with Dr. Jaewon Lee, who is a professor at Inha University in Incheon, South Korea and an alum of MSU's PhD program, as well as with his colleagues at Korea University and Dongduk Women's University in Seoul. Many articles have utilized the National Longitudinal Study of Youth-1979 to examine factors such as income, education, mental health, and nutrition. Several articles have also followed a sample of adolescents who engaged in a mentorship program in Seoul during the COVID-19 pandemic. In these studies, we examined topics such as the mentor-mentee relationship and adolescents' self-efficacy, adolescents' protective behavioral changes to prevent COVID-19 infection, and smartphone addiction and depression among low-income adolescent boys
Yuan Xiong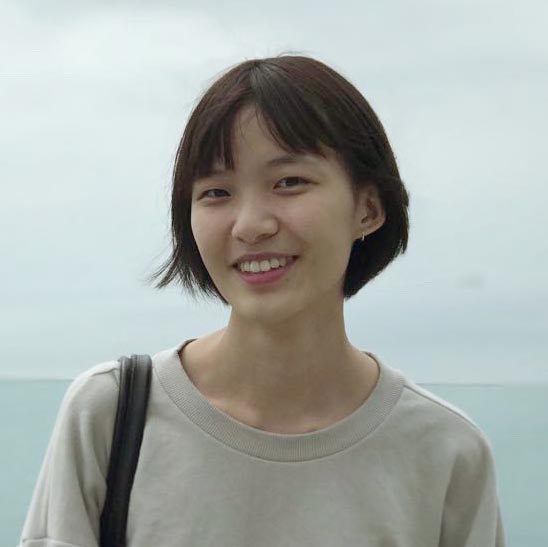 Yuan is a doctoral student in the School of Social Work. Her research is broadly focused on understanding and addressing health disparities of sexual and gender minority populations. She is specifically interested in understanding risk and protective factors for the health and well-being of transgender people in China.
Her current research focus is to understand how gender minority stress is associated with Chinese transgender women's access to healthcare services and their mental health service utilization. Yuan is currently working with Dr. Anne Hughes and Dr. Fei sun on additional gerontological health projects.
Kathryn Irish
I'm a 4th year PhD Student in the Social Work program, and a graduate of the Medical Neuroscience Certificate program (2021). My primary research aims to understand how affective blindsight (a nonconscious process of perceiving social and emotional information from one's environment) may or may not influence social perceptions and responses, like empathy, within health care settings. Ultimately, I hope to find translational strategies to improve relationships, decrease violence, and enhance diplomatic engagement.
Throughout my time in the PhD program, I've been able to engage in a range of team-based and collaborative research projects. In my graduate assistantship, I've worked under Dr. Joanne Riebschleger on her translational research which explores the mental health literacy needs for rural and migrant youth.
I've also been able to leverage my clinical experience to collaborate with clinical educators (Cheryl-Williams Hecksel) and MSU PhD alum (Dr. Josh Bishop) to develop and carry out a study exploring how dedicated evidence-based intervention training may influence clinical MSW student learning (supervised by Dr. Joanne Riebschleger and Cheryl-Williams Hecksel, Program Coordinator of the Evidence-Based Trauma Treatment Certificate).
I've also had the opportunity to collaborate with Jessica Saba, a fellow PhD student, developing a study that looks at novel statistical approaches to identify non-human (robot) respondents in anonymous survey data (supervised by Dr. Carrie Moylan), and funded by the Social Work program (Graduate Office).