Continuing Education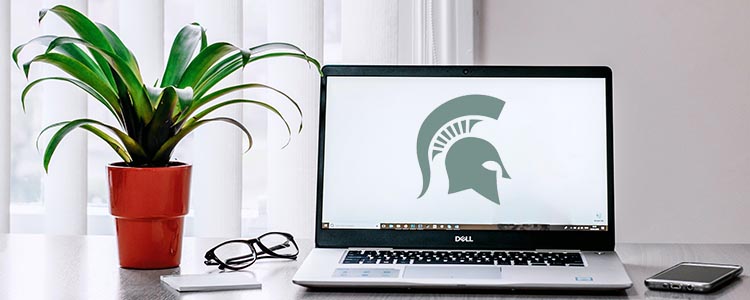 We are excited to now offer Social Work Continuing Education Hours for the Combat Veterans Certificate. Designed for people interested in working with veterans who have been exposed to trauma of war or military conflict. This online Certificate Program features a three-course series. Open to human service professionals (minimum of a bachelor's degree in human service field). This certificate program has a short application process. Apply Here 
With the social justice and positive change mission of our School as a guide, MSU Social Work Continuing Education Program provides relevant and accessible professional development and training.
In addition to our professional development and required social work continuing education courses, we also offer post-graduate certificate programming. Visit our Eventbrite to see a full list of courses, course descriptions and registration information.
Please contact us with your questions, accommodation requests, or concerns at swkce@msu.edu or call 517-353-3060.
Catalogs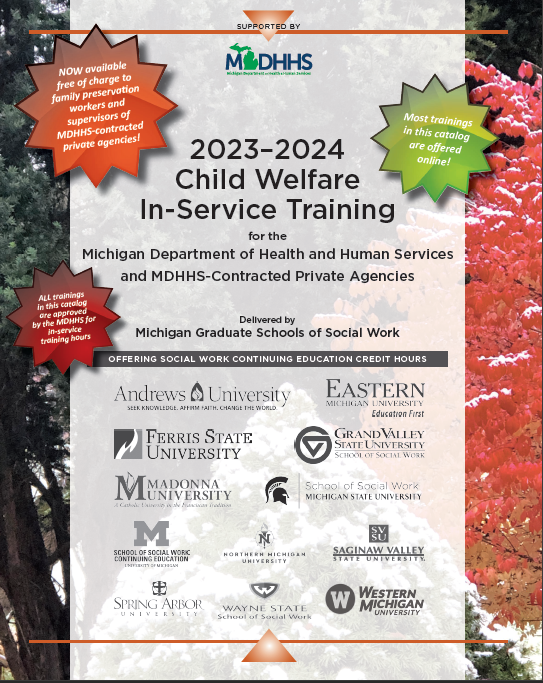 2023-2024 Child Welfare In-Service Training Catalog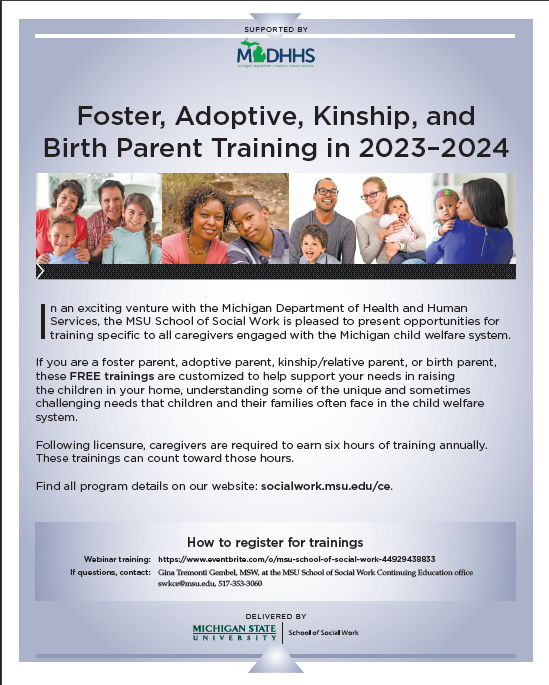 2023-2024 Caregiver Training Catalog
Quick Links
Michigan State University School of Social Work, an accredited social work education program, is authorized by the Michigan Licensure Law Administrative Rule 338.2965 to award Michigan social work continuing education contact hours. We are also an approved Michigan Social Work Continuing Education Collaborative Provider (provider #0001) for all programs through August 2024, renewed annually.