Evidence Based Trauma Treatment
The Evidence Based Trauma Treatment Certificate provides students with the opportunity to develop competencies in
working with individuals who have experienced trauma and
implementing an evidence-based practice.
The certificate is open only to Clinical Practice students in their concentration year. Students will apply for the certificate when they are applying for their final placement in the MSW program. Full time Advanced Standing students are encouraged to meet the early bird application deadline to increase the likelihood that they will be considered for the certificate.
Program Components
Students will choose to focus their certificate work in
working with children and adolescents who have experienced complex trauma, or
survivors of relationship violence and sexual assault.
Certificate students will take two required elective courses (4 credits and minimum grade of 3.0) in Special Topics in Social Work Practice. These include Core Concepts in Trauma and Treatment Applications in Trauma. Required coursework is completed in preparation for the field placement experience and occurs in the summer or early fall prior to or in conjunction with the field placement.
The Treatment Applications in Trauma course will include participation in Trauma Focused Cognitive Behavioral Therapy (TF-CBT) or Cognitive Processing Therapy (CPT) training. These trainings are 2 and 3 days long respectively. Students will be placed in a specialized placement with a field instructor who has completed training and consultation in the evidence-based model. Additional learning is supported through integrated field seminars and required participation in regular clinical consultation sessions.
Efforts will be made to develop or identify placement resources in the communities where students wish to be placed. There are limited resources and options in some communities. Students should apply for the certificate at the same time they complete their field application for their final clinical field placement. Students who submit an application for the certificate will meet with the Certificate Coordinator and have an opportunity to explore the focus and placement options available to them.
"I graduate in two months and I feel that I have the knowledge, the training, and the confidence to make a difference in the lives of the children I serve. I definitely have the Evidence Based Trauma Treatment Certificate program to thank for that!" - Alexandra Etzin. Read the rest of
Alexandra's Student Spotlight
.
Evidence Based Trauma Treatment Certificate Faculty
Amanda Dubey-Zerka, LMSW
Faculty liaison and facilitator of Integrative Seminar
Certified in Trauma-Focused Cognitive Behavioral Therapy
Certified in Cognitive Processing Therapy
Evidence Based Trauma Treatment Certificate Trainers and Consultants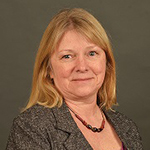 Connie Black-Pond, MA, LMSW, LCP
Trauma-Focused Cognitive Behavioral Therapy Consultant and Co-trainer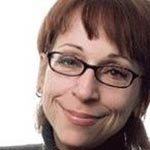 Kris Buffington, MSW
Trauma-Focused Cognitive Behavioral Therapy Trainer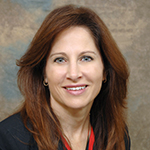 Kate Chard, PhD
Cognitive Processing Therapy Model Developer, Trainer and Consultant
https://cptforptsd.com/
Evidence Based Trauma Treatment Certificate Agency Partners
Children and Adolescents with Complex Trauma
Carehouse of Oakland County
Catholic Charities of Jackson, Lenawee and Hillsdale Counties
Centra Wellness – Manistee, MI
Child Advocacy Center of Kent County
Child Advocacy Center in Shiawassee County
Child and Family Charities – Lansing, MI
Child and Family Services of Saginaw, Sexual Assault Program
Community Mental Health of Clinton, Ingham and Eaton Counties – Families Forward
Couple and Family Therapy Clinic - MSU
Easter Seals – Auburn Hills, MI
Easter Seals – Grand Rapids, MI
End Violent Encounters – Lansing, MI
Family Service and Children's Aid in Jackson
Firecracker Foundation – Lansing, MI
LaCasa - Howell, MI
Safe Harbor CAC Allegan
Samaritas – Lansing, MI
Small Talk Child Advocacy Center – Lansing, MI
Van Buren County-Family Support Services - CMH
Relationship Violence and Sexual Assault
Center for Survivors – MSU
End Violent Encounters – Lansing, MI
HAVEN of Oakland County
LaCasa - Howell, MI
Northstar – Lansing, MI
Background Information and History of the Evidence Based Trauma Treatment Certificate
In 2010, the School of Social Work piloted a project that was funded with a grant from the National Center for Social Work Trauma Education. The National Center was funded by SAMSHA and a part of the National Child Traumatic Stress Network. The project's mission was to address a national shortage of front line social workers able to provide child trauma treatment by building workforce capacity to deliver culturally competent, evidence-based child trauma treatment in our communities by building the capacity of schools of social work, social work students, and community-based agencies. This important work laid a foundation for the current certificate.  In the ten years since its beginning, more than 150 students have completed the certificate. 
In 2018, in response to needs identified by agency partners, the School expanded the certificate to include an alternate focus on Relationship Violence and Sexual Assault. 
This certificate includes a specialized field placement. To provide this field experience the School has continued to partner with community agencies to support developing their capacity to implement evidence-based practice and host students in this specialized field placement. The certificate focuses on two practice models.  Trauma-Focused Cognitive Behavioral Therapy (TF-CBT)is a model that treats children ages 4-17.  Cognitive Processing Therapy (CPT) is a model that serves adolescents and adults. The School's Continuing Education program regularly offers training in both models. In addition, through this certificate that School provides support to engaged agencies around implementing these models. 
Central to the certificate is a course and related seminars that utilize the Core Curriculum on Childhood Trauma developed by the National Child Traumatic Stress Network. This unique course utilizes problem-based learning to teach students about evidence-based practice and the developmental impacts of a range of trauma types, including community violence, interpersonal violence, abuse, neglect, war, and national disaster.
Each cohort of students also participates in integrative field seminars that are facilitated by faculty who have experience in clinical settings implementing these evidence-based treatment practice model.
Frequently Asked Questions
+
Do I need to have a Certificate to graduate?
+
Does this Certificate provide actual certification in TF-CBT or CPT?
No. The courses, training and field experience provide a valuable basis for potential national certification in both of these models. The School of Social Work uses nationally certified trainers and consultants for both of these models. Each of the models has a website which outlines the exact requirements for national certification.
+
Can I do more than 1 certificate?
In some, but not all instances. The certificates that could possibly also be earned, include Child Welfare, Clinical Social Work with Families and Addiction Studies. The Chance at Childhood Certificate can be earned if students are not in the Advanced Standing program and complete two separate field placements with the first placement at the Chance at Childhood Clinic. The certificate coordinators, field placement coordinator and your academic advisor must all agree, and it must be possible for you to complete all the requirements for both Certificates. Inquire early, this takes much planning.
+
Will the Certificate show up on my transcript/diploma?
No. The Certificate is internal only.
Contact Person
Cheryl Williams-Hecksel
Evidence Based Trauma Treatment Certificate Coordinator
will1534@msu.edu