Outstanding Field Instructors
The 2020-2021 academic year was challenging for students in field placements. Many students' internships were partially or fully remote, which made practical and relevant learning opportunities difficult to obtain. Thankfully, our dedicated and creative Field Instructors rose to the challenge to provide students with guidance and compassion during a very difficult time. Not only did many Field Instructors support students through new COVID protocols, risks, and barriers, they were also navigating changes to their own work roles and environments.
At the end of the academic year, students nominated outstanding Field Instructors who went above and beyond to impart their social work wisdom. The School of Social Work is proud to recognize our Field Instructors for modeling such grace and strength for students during an extremely trying year.
Andrea Martineau
FAME Program Coordinator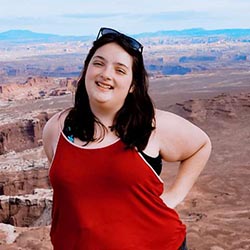 Darci VanWormer
BASW Student
"Andrea was so welcoming when I started my internship with FAME. She is super flexible and understanding and puts the intern's interest into play when assigning special projects. Feedback is given often and input is always considered for any team decisions. This internship is not limited to just life skills coaching but event planning and more. Andrea makes sure to give each intern the full experience so they can be successful in their future career."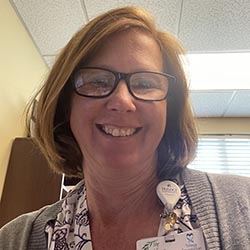 Brenda Ruddy
Social Worker, Adoption Associates, Inc.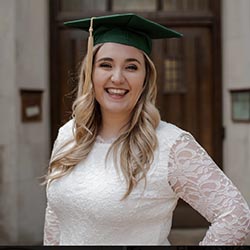 Amanda Johnson
BASW Student
"Brenda goes beyond and above when it comes to being a field instructor. I've learned so much from her throughout this year. She truly is an amazing social worker, and I'm amazed how well she does her job. She support me when I was having family troubles, and informed me on other possible career paths. All around she was a great field instructor and I hope to stay in touch with her."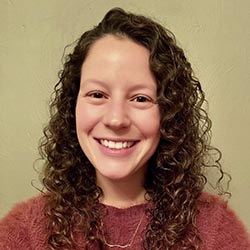 Brittany Massa
Michigan Department of Health and Human Services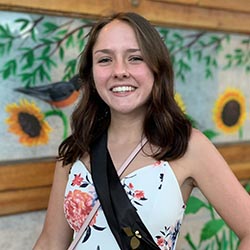 Brianna Monaghan
BASW Student
"We never had a dull moment. Brittany went above and beyond to foster an environment that was educational and adventurous. She showed me parts of the field I could never have experienced through school. I have truly learned all I know about DHHS Foster Care because of Brittany. She has been open and honest with me about the good times and bad and how to get through it. She emphasized self care and the importance of leaning on your support system."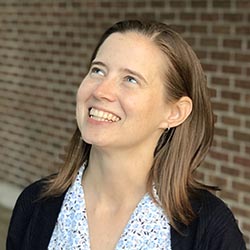 Brooke Stokdyk
MSU Office for International Students and Scholars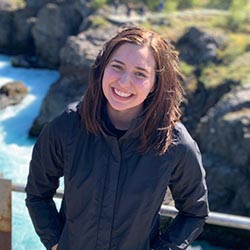 Erin Kramer
BASW Student
"Brenda goes beyond and above when it comes to being a field instructor. I've learned so much from her throughout this year. She truly is an amazing social worker, and I'm amazed how well she does her job. She support me when I was having family troubles, and informed me on other possible career paths. All around she was a great field instructor and I hope to stay in touch with her."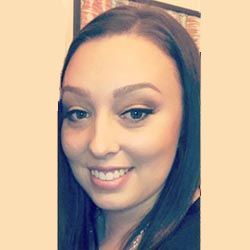 Courtney Ross
Child and Family Charities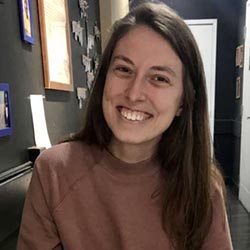 Amanda Torno
BASW Student
"Courtney was absolutely phenomenal as a field instructor; she went above and beyond in every aspect. As an instructor, she was patient, empathetic, knowledgeable, and transparent. As an individual, she's bold, kind, and driven. Courtney is one of the most advocate driven, service oriented people I've ever met. She works so hard (she works two different jobs and has three kids at home), yet she never failed to take the time to work with me or the clients we served together this school year."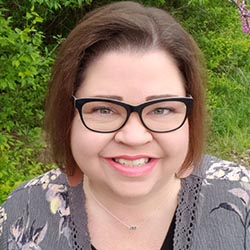 Jaimie Hutchison
MSU Worklife Office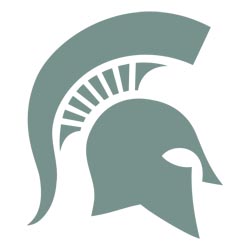 Julia Shine
BASW Student
"I believe Jaimie deserves the "Outstanding Field Instructor Award" because of her immense efforts to help her four student interns grow, learn, and improve in all areas in the workforce. She strives to check in on us consistently and works to incorporate projects that align with our interests. She goes above and beyond with her leadership and allows us to feel valued, respected, and included through a fully virtual setting. She checks in on our personal lives to make sure we are maintaining our well-being through the internship, classes, and other extracurriculars. Jaimie has helped me grow into a confident leader and I will always be thankful for the opportunities she has given me."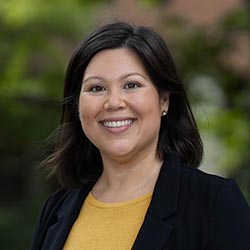 Monica Ortiz
Capital Area Community Services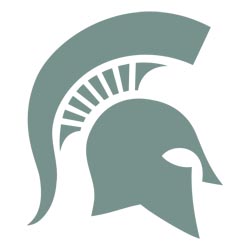 Divino Briseno
BASW Student
"Monica went out of her way to offer me the opportunity to work with her second semester when my first semester internship abruptly ended. Whenever we would meet she would make sure that I was getting the absolute most out of the content I was learning and the conversations we were having. While these things were great, the most important reason that she was an outstanding field instructor was that she cared. There was never a moment that Monica didn't put her absolute all into making sure that I was getting the best education I possibly could be."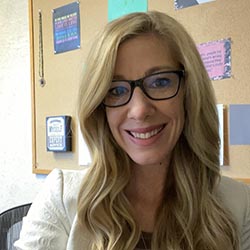 Nichole Beard
Porter Apartments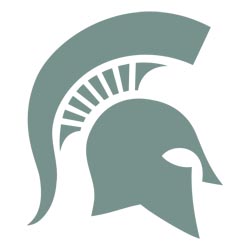 Ashley Draper
BASW Student
"Given how hard this semester was to manage because of all of the complications of COVID, she still made sure I was able to experience as much as possible and be successful as a future social worker. She not only helped me learned valuable skills professionally, but she helped me grow on a more personal level. She made sure that I felt confident in my work and myself which truly made me appreciate her as an instructor."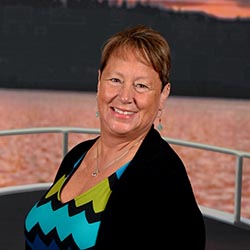 Kim Shewmaker
Flint Odyssey House, Inc.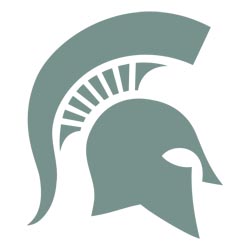 Caylin Dawson
MSW Student
"Kim has been such a positive supervisor and has truly fostered a supportive mentor role for me as a beginner of social work. She has been honest and transparent with me and always available for me as a student when I have questions or ask for advice. She is so knowledgeable in her field and offers constructive criticism that actually helps my work. She is a thorough, hard worker, and I think she deserves to be honored for that formally."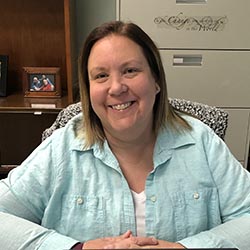 Sarah Kennedy
Training and Treatment Innovations, Inc.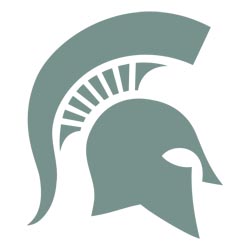 Barbara Littlepage
MSW Student
"Sarah is so understanding and helpful whenever I had questions. Sarah provided good quality feedback and provided me with several resources. Sarah provided me with proper training and feedback and encouraged me to do the job on my own with guidance and direction."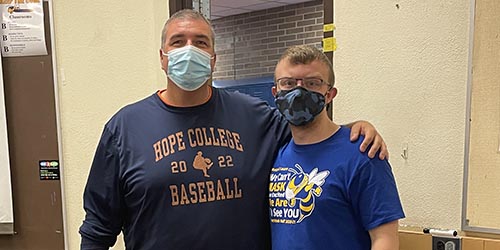 Terry Williams
Kearsley Community Schools
Brandon Richard
MSW Student
"Terry is truly dedicated to his students and making sure that they are taken care of and needs are fully met. He stays late to make sure that he is caught up on his paper work and he always make sure to do his paper work after the children have left the building in order to give them the best service. Not only that but he has shown me the ropes and been really patient with me along the way of learning to do this job."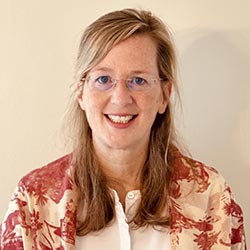 Christine Korest
Laurus Hospice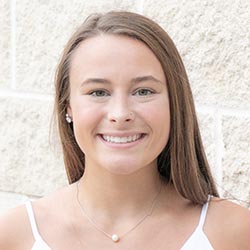 Brittany Matsumoto
MSW Student
"Chris was a very attentive supervisor, she always made sure I was doing okay and also allowed me to learn in a very positive and supportive environment. Chris provided me with skills that I will use in my future career as a social worker."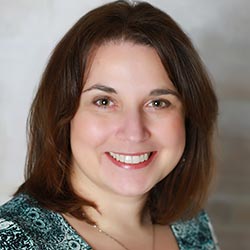 Debra Miller
MSU Couple and Family Therapy Clinic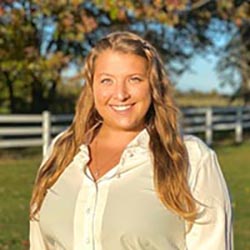 Francesca Pratt
MSW Student
"Deb Miller has been a phenomenal field instructor throughout this entire school year. I was able to learn so much from her as a student clinician at the Michigan State University Couple and Family Therapy Clinic where she empowered me and gave me great guidance as I learned how to be a couple and family therapist.
Her enthusiasm and passion for listening and helping others shine through and I was so fortunate to be able to work with her during my experience in the MSW program. She has empowered me and continues to believe in me which has allowed me to grow so much personally and professionally. I thank her so much for everything that she has contributed to making this experience enriching and positive."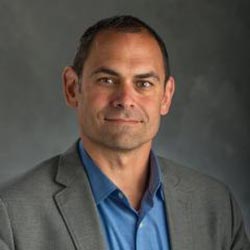 Jonathon Novello
MSU EAP - Health4U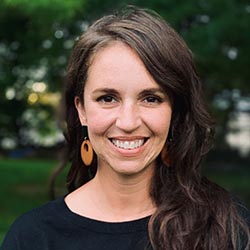 Analisa Greig
MSW Student
"My field experience over the last year has been incredibly formative, in large part due to the knowledge base, encouragement, availability, and collaborative approach of my field instructor. With over 25 yrs practicing clinical social work, he has a depth of experience that was able to speak with understanding to every area I navigated with clients. I needed a lot of building up, and my field instructor consistently pointed me toward my own strengths, intuitions and internal resources in a way that taught me to trust myself in my work. He was consistently available and communicative in a way that showed me how to navigate professionalism with both generosity and boundaries.
Lastly, He was open to every kind of collaboration; allowing me to explore different types of clinical settings from therapy sessions, to professional development work on campus, group grief work, and departmental feedback conversations. He welcomed me into every sphere of his work, treating me as a colleague and professional. I felt respected, trusted, and couldn't be more grateful for how much I've learned from Jon this year!"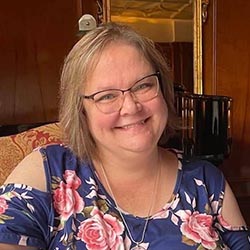 Kelly Yarger
CMH CEI Families Forward/Health Care Integration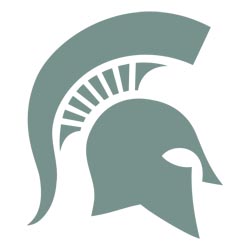 Hannah Dennis
MSW Student
"Kelly Yarger has been the best field instructor throughout my college career. Kelly has increased the confidence I have in myself by being extremely supportive. Kelly has gone out of her way to guide me and help me become the social worker I am today. Without Kelly, I would not feel prepared to enter the social work field. Now I have the skills and confidence to succeed."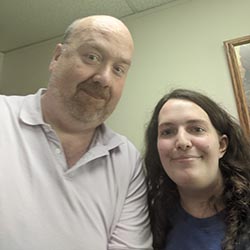 Kirk Taskila
Lansing Area AIDS Network
Jade Affeldt
MSW Student
"Kirk has been instrumental throughout my experience interning with Lansing Area AIDS Network. He has been welcoming, understanding, knowledgeable, and supportive. He has listened to my ideas, the ways in which I learn best, and past experiences to develop and foster a learning environment that best met my needs. He has ensured all of my experiences provided opportunities for learning and growth, and were not just busy work, such as filing. He also promoted an environment that allowed me to interact with staff and clients and gain many more experiences within the field of HIV care."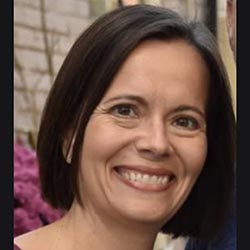 Kristen Hood
Waverly Community Schools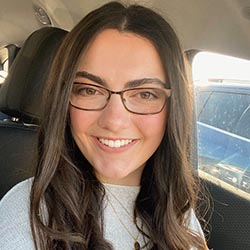 Danielle Williams
MSW Student
"This was Kristen's first year acting as a Field Instructor and she did such a great job of finding opportunities for my learning and development with school social work. This would be a challenging enough task in the normal school environment, but she was able to coordinate so many wonderful learning experiences for me while remaining completely virtual. She truly made me feel like a part of the Waverly Middle School Social Work Team and valued my ideas, thoughts, and contributions. Overall, I couldn't have asked for a better Field Instructor to introduce me to school social work!"
Lauren Allswede
North Star Wellness Center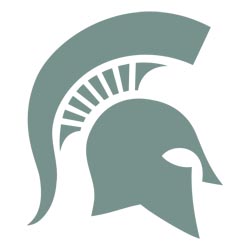 Emily Erickson
MSW Student
"Lauren has been an incredible field instructor. She has helped me grow personally and professionally throughout the year and has provided both praise and constructive criticism as I have learned to be a professional therapist. She has always been available for supervision, has always been respectful to myself and the other intern, and has provided amazing feedback and guidance during my time at North Star. Lauren's supervision has greatly prepared me for the "real world" as a clinician and I can't thank her enough for all that she has provided as a supervisor."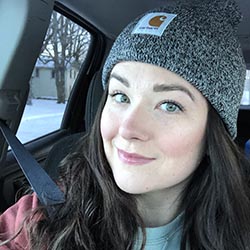 Megan Goldstein
Sparrow Health Sytem/Patient Support Services (PSS)
Cassandra Lalonde
MSW Student
"Megan has gone above and beyond to make field placement an education and enjoyable experience. She was a great resource for anything class-related, and helped greatly when creating goals in my Learning Agreement. She also provided me with additional learning experiences through webinars, which we were able to virtually attend together throughout the past 9 months. Any student that is lucky enough to have her has their field instructor, will have a memorable field experience."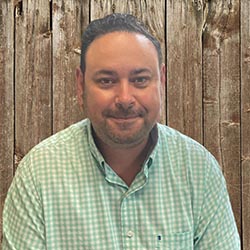 Quenton Lerma
CMH CEI Integrated Treatment & Recovery Services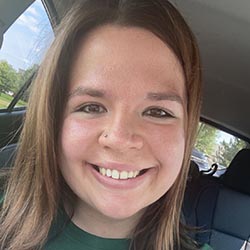 Bailey Ross
MSW Student
"Quenton went above and beyond as a field instructor to make sure that I am prepared to be a social worker. He believed in me and supported me throughout the semester from increasing my confidence as a future clinician to supporting my decisions as an intern. His ability to educate and provide advice/supervision has been outstanding especially with so many unknowns happening. Quenton provided an exceptional learning environment that has allowed me to develop skills that are essential to this field. He is an amazing field instructor who will always go the extra mile for his staff, interns, and clients."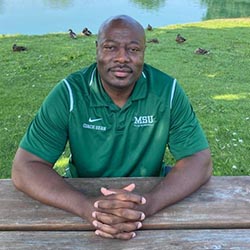 Sean Hankins
DBT Institute of Michigan/MSU-Adolescent Diversion Project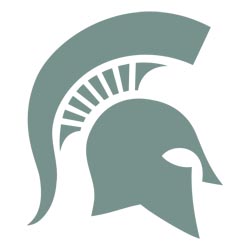 Evan Buckner
MSW Student
"Sean fostered critical thinking throughout my intervention by challenging me with new tasks, ideas, and conversation. He would be available anytime I needed him, and he went above and beyond to provide necessary information and support. He challenged me to develop skills and fostered introspection that allowed me to grow as a social worker. He was exceptional in going above and beyond every day we worked together."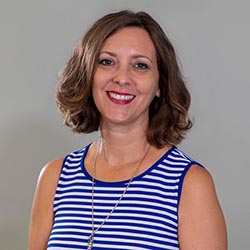 Kim Battjes
MSU Chance at Childhood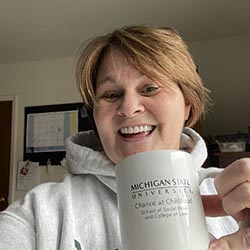 Jenifer Somsel
MSW Student
"Kim is outstanding because she is committed to the success of the student. She will assist in any way she can. Additionally, in lieu of this success, she ishonest, even if it's hard to hear. Kim has always made me feel valued and heard. Finally, she is a role model of her expectations, she works as hard as we do."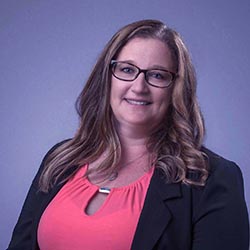 Michelle Walkowski
Huron Intermediate School District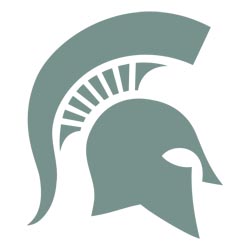 Emilee Skinner
MSW Student
"Michelle has gone above and beyond making sure we have all felt supported. She creates a warm and welcoming environment for all of us to openly talk about school, internships and even our personal lives. We know that she is an awesome busy social worker out there in the field but still makes time for us to feel valued and that she is only ever a phone call away!!"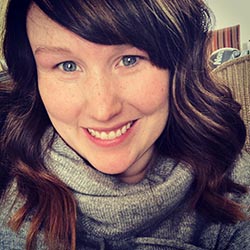 Alexandria Betke
Michigan Medicine Social Work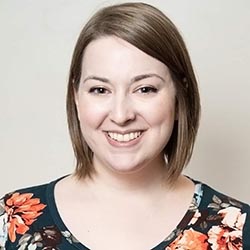 Brynn Arnall
MSW Student
"Alex provided me with a space to process difficult cases and events, and I never felt like support or supervision was lacking. I learned so much from her over the 9 months I was working with her and feel very prepared to move into the professional social work world. She was always kind and even when correcting made sure to do so in a gentle manner. She also showed me how to be a true advocate for patients and navigate difficult situations with ease."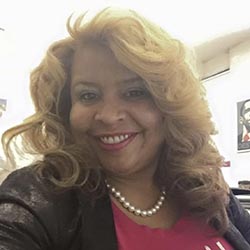 Angela Gardner-Street
Detroit Public Schools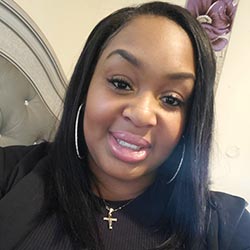 Jaleesa Wrench
MSW Student
"Mrs. Gardner is an excellent school social worker. She goes above and beyond to meet the needs of her students and interns. She ensures that I have learned everything possible and all components of the learning agreement are reviewed. She's very resourceful and knowledgeable about not only school social work but social work in general. She is a great person to come to inquire about social work policies as well. She ensures that the student intern is able to practice the skills taught. This is done by allowing the student intern to lead group sessions and use their own judgment. It was a GREAT learning experience and if I could choose here again I would."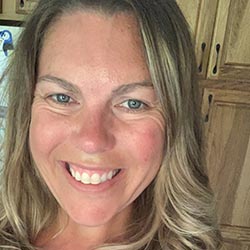 Kelly France
HealthWest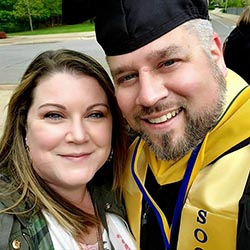 Dave Ross
MSW Student
"Kelly did an outstanding job immersing me in macro social worker. Kelly did a great job of leading by example and being there for me when I had questions. She gave me responsibilities that were meaningful to my learning as a macro social worker and coached me along the way. Her ability to make me feel a part of the team will not be forgotten."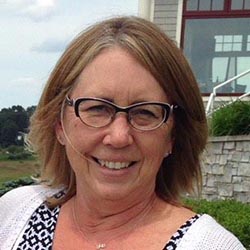 Molly Minnick
Gratiot Integrated Health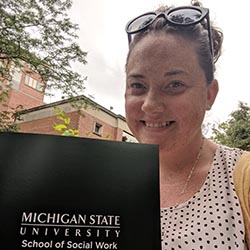 Jammie Foster
MSW Student
"Molly welcomed my presence with an abundance of acceptance, excitement, and encouragement. She orchestrated the internship in a way that promoted me from a mere observer to a clinician. Because of her trust in me and my skills as a social worker, I facilitated a caseload of 4 families. Each step along the way, Molly made sure our supervision together was directed towards reflection and looking deeper at practice and any identified biases. It is because of Molly that I am a better social worker today."
Don Jones
Ministry with Community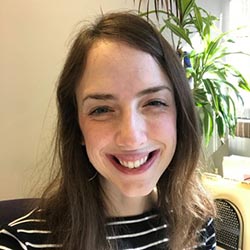 Elise Layton
MSW Student
"Don continually fostered an environment of learning, both by doing (keeping opportunities open to me) and by discussion (he continually challenged me to consider wider issues at play even in the "small things" assisting clients). Don and the entire Ministry with Community Program team welcomed me, shared their knowledge and experience generously, and were over and above flexible to meet some personal logistical challenges I had. Don brings 30+ years of social work and community engagement experience and generously shares the wisdom he's gained over the years. More than that, though, he is incredibly skilled at keeping the door open for new ideas and ensuring that all team members (including myself as the intern) feel their contributions and ideas are valued. I could not ask for a more challenging and rewarding internship experience this year, nor could I ask for a better supervisor."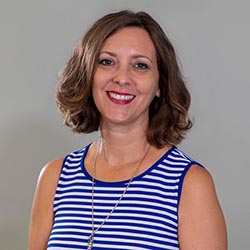 Kim Battjes
MSU Chance at Childhood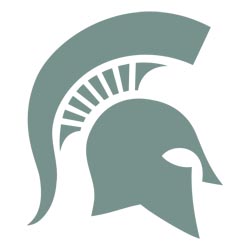 Debbie Maness
MSW Student
"Kim Battjes is outstanding because she is kind, caring, fun, and committed to promoting learning and growth. Working under Kim's supervision at Chance at Childhood, she has helped me to develop client interviewing skills, helped me to appreciate client differences, and respond empathically to client needs. Kim does an exceptional job guiding students to effectively advocate for children. She has helped me to grow my confidence and improve my practice. Working with Kim at Chance at Childhood has been an invaluable learning experience."