Veterinary Social Work Services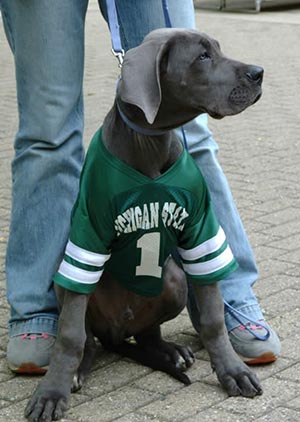 The MSU Veterinary Social Work Services program (VSWS) is a collaboration between the School of Social Work and the College of Veterinary Medicine. VSWS provides emotional support and educational and referral services for clients, veterinarians, medical staff, and support staff of the MSU Small Animal Clinic, Oncology Center, and Large Animal Clinics specializing in equine, bovine, and exotic animal treatment. The Veterinary Teaching Hospital provides treatment in the same fields as human medicine, including internal medicine, ophthalmology, cardiology, orthopedics, oncology, general medicine, surgery, physical therapy, and rehabilitation.
Students in the four-year veterinary medicine program receive significant training in how to relate to people. Their education is intensely scientific but the importance of the human element is recognized and valued. VSWS is working with members of the CVM faculty to bring experiential role play into their education. Many students can still feel unprepared to deal with the human emotions stirred up when dealing with people's injured, ill, or dying animals.
Key features of VSWS include:
Grief and loss support for clients
VSWS also provides grief and loss support for clients who are making difficult decisions for their animal companions, advocacy for clients to facilitate communication, and grief counseling for clients overwhelmed with issues facing them concerning care and treatment of their companion animals.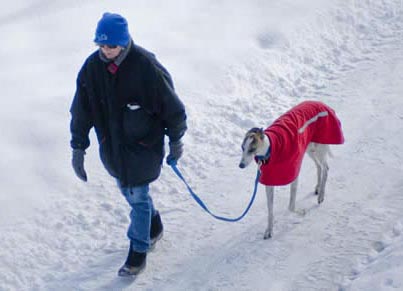 Community outreach
VSWS is also committed to outreach by the extension of these services to the community at large. VSWS Coordinator Megan Spedoske, LMSW, has been invited by other Michigan veterinary clinics to provide support services for their doctors, technicians, assistants, and staff. For more information about the Veterinary Social Work Service in the VTH or about setting up a pet loss support group in your area, contact Megan Spedoske at (517) 432-5967
MSW student field placement
Since 2006, MSW students from the MSU School of Social Work have been able to gain experience providing VSWS. Students gain a broader experience of the human-animal bond, including grief and bereavement issues, through rotations in the oncology center and the emergency room. They work with issues from compassion fatigue (secondary post-traumatic stress) and end-of-life decisions. In addition, their work here translates directly to work in human medical settings as well as providing valuable experience working with the organizational and environmental issues experienced in any large organization.
Research
In 2008, the MSU School of Social Work and the College of Veterinary Medicine designed a survey to explore the attitudes of veterinary professionals regarding the VSWS specialization. The Veterinary Social Work Services Faculty Research Initiative was designed to provide evidence to support the development and recognition of veterinary social work services as a viable, appropriate field of practice, to evaluate interest in the need for access to professional social workers by community-based veterinarians and veterinary practices, and to evaluate the delivery of on-site social work services to clients served at the MSU College of Veterinary Medicine teaching hospitals.