Fei Sun
Tenure System Faculty
Aging and Health
Technology in Social Work
Immigration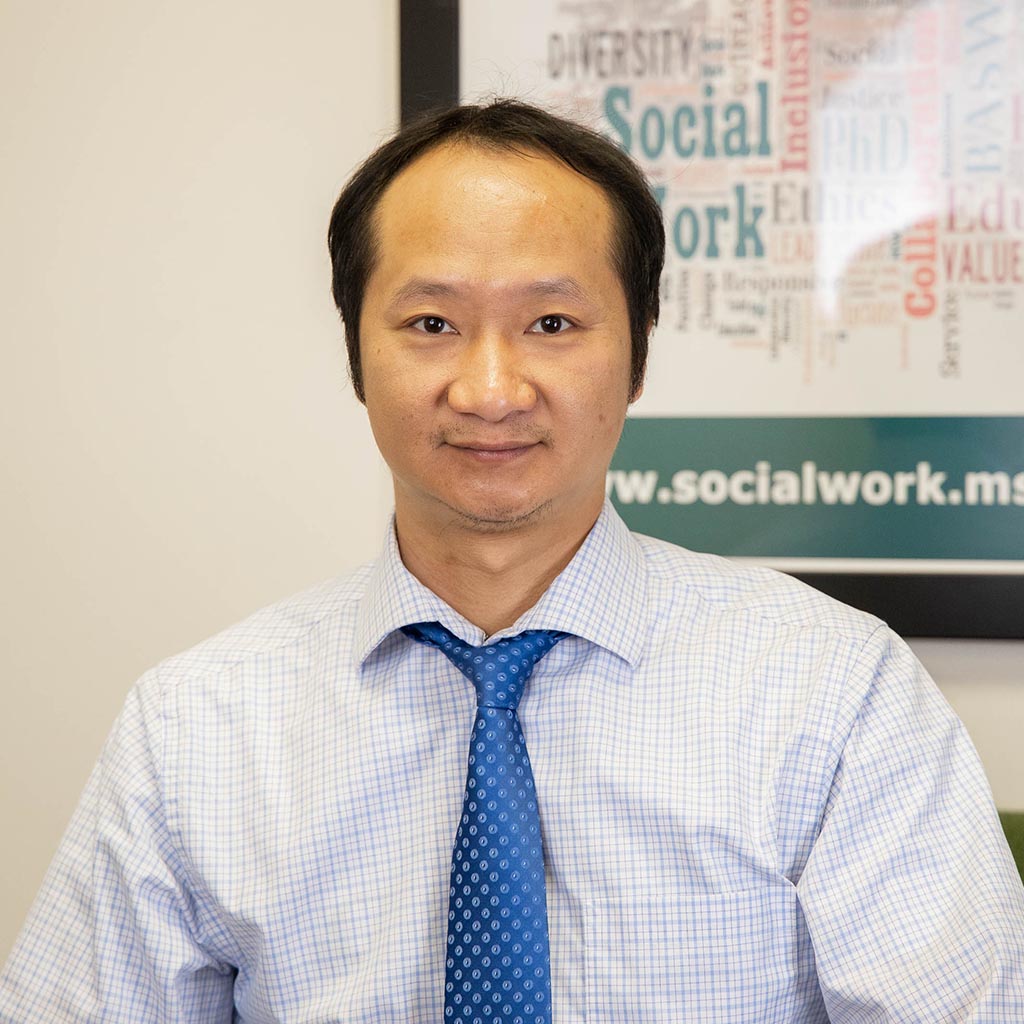 Professor
Levande Gerontology Certificate Program Coordinator
150 Baker Hall
517-432-0192
EDUCATION
Ph.D. University of Alabama
M.S.W. Unviersity of Alabama
M.A. Nanjing University, China
---
EXPERTISE
Interventions to reduce impact of Alzheimer's disease on individuals, families and communities
Cognitive and emotional well-being in aging populations
Service use of older populations
Elder abuse and neglect among ethnic minority groups
---
SELECTED PUBLICATIONS
Chen, Y.W., Wang, J.X., Liang, Y., Sun, F. & Dong, X.Q. (2018). Perceived stress and cognitive functions among Chinese older adults: The moderating role of health status. Gerontology and Geriatric Medicine. doi.org/10.1177%2F2333721418778390
Li, W.L., Sun, F., & Anderson, S. (2018). Differences in depressive symptoms between rural and urban Chinese labor force: The mediating effects of community factors. International Journal of Social Psychiatry.
Gao, X., Sun, F., & Marsiglia, F. (2018). Elder mistreatment among older Chinese Americans: The role of family cohesion. The International Journal of Aging and Human Development. doi.org/10.1177/0091415018773499
Sun, F., Gao, X., Brown, H., & Winfree Jr, L. T. (2017). Police officer competence in handling Alzheimer's cases: The roles of AD knowledge, beliefs, and exposure. Dementia: The International Journal of Social Research and Practice. doi: 1471301216688605.
Tang, N., & Sun, F. (2017). Shequ construction and service development in urban China: An examination of the Shenzhen model. Community Development Journal, 52(1), 10-20.
---
CURRICULUM VITAE
Download Fei Sun's curriculum vitae
---